Our mission is to raise the skill level of south bay basketball, one athlete at a time!
Welcome to MC-Elite Basketball, South Valley's premier basketball academy. Founded in 2012, we have quickly become the training academy where boys and girls come to learn, improve and fine tune their basketball skills through year round training classes, basketball camps and travel teams. The coaches have trained at the high school, college and professional levels and bring a singular focus of teaching basketball fundamentals to youth. We use multiple training facilities in Morgan Hill and compete in the AAU circuit. We invite and challenge youth of all skill levels to become better basketball players.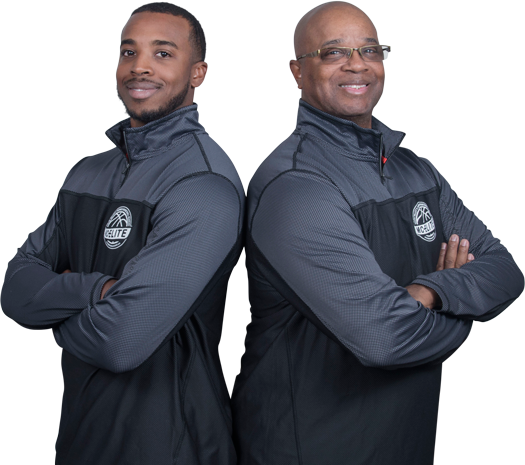 Meet our coaches:
Marqus Crawford first stepped foot onto a basketball court as a freshman in high school. Unable to make the Junior Varsity team, he spent the first few months on the bench for the freshman team. By the end of the year, however, his hard work and dedication paid off making him one of the best players of the team. In his senior year, he won his 3rd Letter at Sobrato High school where he still holds many records. He also lead his team at the school's first-ever BVAL championships game, earning him the prize of BVAL MVP as well as becoming a player of the BVAL All-Star Game. This lead to winning a full Scholarship to the NCAA D2 Academy Of Art University where he continued to work hard as a player and a student.
Marqus was a highly energetic point guard who was always looking to get his teammates involved. He was also a great on ball and off ball defender who was physically fit enough to be able to guard multiple positions. Marqus was also known as a great rebounder at his position averaging over 6 rebounds per game as a 6'1 point guard his senior year.
Marqus trained. worked, and played with industry pros throughout the Northern California basketball community. In high school, Marqus was trained by Carl Foster, the director of Soldiers Basketball who has worked with the likes of Jason Kidd, and Lebron James. Marqus also worked with Dena Evans of Point Guard College, collegiate coach Lawrence Crawford, as well as Larry Green a former player/trainer turned coach at The Naval Academy.
Marqus began training others in physical fitness and skills development over 5 years ago. He strives to create top collegiate athletes through his training programs.
Stats
Over 1,500 points scored
Over 565 rebounds
Over 250 assists
Over 200 steals
2-Time Cal Pac All Conference
3-Time team MVP
Cal Pac league leader in steals
Top 25 ranked nationally in steals
4-Time Cal Pac player of the week
2-Time Midland Empire Insurance Classic
First Team All Tournament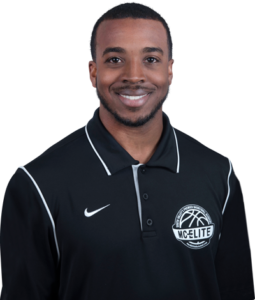 Coach Crawford spent the last two seasons as assistant Men's Basketball coach at San Jose City College. He has been active in the basketball community of the south bay area for the past thirty (30+) plus years. He started his coaching career at San Jose State University as a Graduate Assistant for the Lady Spartans from the 1981 through 1983 seasons.
Coach Crawford was also the Head Boy's Basketball Coach at Leland H.S. (San Jose, CA) and at Sobrato H.S. (Morgan Hill, CA) and he served as an assistant for the Live Oak H.S. boys basketball team. In addition to his college coaching at SJCC and SJSU he also spent a season as Assistant Men's Basketball Coach at De Anza College.
Coach Crawford served as Head Coach during the past seven (7) summers touring multiple provinces in the Philippines for the International Basketball Team known as "The Soldiers for Christ."
Coach Crawford has worked at basketball camps all over the country. He worked camps at several west coast Universities (Santa Clara University, U.C. Berkeley, San Jose State University) and as far east as the University of Virginia. He has also worked for PGC Basketball (formally named Point Guard College) at more than twenty (25) skill development sessions at colleges as far east as Boston, and on the west coast from Santa Barbara to Seattle and many points between.
Finally, Coach Crawford has served as a skill development trainer for many male and female athletes and AAU teams in Santa Clara County & San Mateo County.
Coach Crawford holds Bachelor of Science Degrees in both Physical Education and Business Administration. He also holds a Master's Degree in Kinesiology from San Jose State University. In September 2015 Coach Crawford and his lovely wife Yvonne will celebrate thirty (30) years of marriage.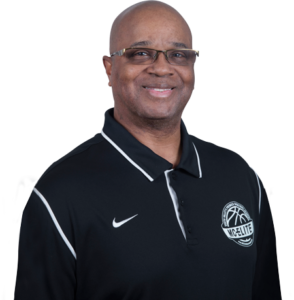 For more information, call (408) 310-0399 or email us at info@mcelitebasketball.com